Holiday Shopping!
On Dec. 6, "LGBT" also stands for Local Gift Buying Time!
Looking for a unique gift? Until Love Is Equal apparel and merchandise might be that gift that you're looking for. T-shirts, Long-sleeve T-shirts, Hoodies, buttons and ornaments.
We'll even gift wrap it for free.
Tuesday, December 6, 2011
West Michigan Pride Center
211 Logan St. SW, Grand Rapids, MI 49503
Tel. 616-309-8500
Shop during your lunch hour:
11:30 a.m. until 1:30 p.m.
Shop after you finish work:
4:00 p.m. until 8:00 p.m.
Snacks and beverages provided!
Click here to visit the FB Event page!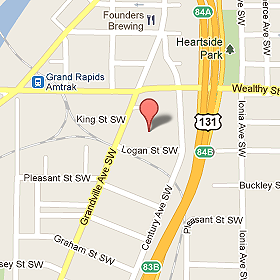 Click here for map to West Michigan Pride!
*Are you an artist or artisan looking for additional opportunities to sell your goods and services? Contact us if you'd like space at the Holiday Shopping Open House! Email [email protected] and we'll take the first several supporters who are on/have joined the list of businesses that endorse an anti-discrimination be passed by Holland City Council ASAP!
Another Holiday shopping opportunity!
Carrie Smith kindly offered to donate half the profits from her upcoming Mary Kay party to Until Love Is Equal! Much like a spontaneous window display that has popped up with our apparel featured at One Girl's Treasure (Downtown Grand Rapids) this generous offer by Carrie is another example of business owners generously helping spread the word and fund the efforts of this movement. Cheers!
Event info (from Facebook Event Page)
Carrie Smith's House, 235 Warren Ave, Grand Rapids, Michigan
Join us for a fun holiday shopping party where you can get all your holiday shopping done at great prices, have your gifts wrapped for free, and help advance equal rights!

Get unique and beautiful gifts for your friends and family, including:
-Premier fragrances
-Luxurious skincare sets
-The innovative Mary Kay Roll-Up Travel Bag
-Glamour Brush Set with carrying case
-Mint Bliss Energizing Lotion for Legs and Feet with Moisture-locking socks
-A complete line of color cosmetics

Half of all the profits from the event will go to Until Love is Equal.
/Plenty Creative