Musicians
EXPUNK
Ghost Heart
Night Toucher
Jes Kramer (video)
Crane Wives
Ribbons Of Song
Radiator Hospital (pre-show)
Wazobia
Everyday Pompeii (video)
Tokyo Morose
Alexis
Choreographers
Catherine A. Herrman
Amy Wilson
Marlee Grace Cook-Parrot
Melissa Mondry-Sefton
Angie Yetzke
Shawn Bible
Agua Dulce Dance
Sarah Powell
Amy Compton
Austin Bunn
Light & Stage Mgmt.
Rikk David
Lea Sevigny
Makeup
Rachel Finan
Photography
Terry Johnston
Seth Thompson
Videography
Hybrid Media
Graphic Design
Christopher Apap
Venue Support
GR Community Media Center
Wealthy Theatre
Organizations
Dance In The Annex (DITA) and ArtPeers
Sponsored By
Founders Brewing Company, Friction Records, Atomic Object, BodyMind Pilates, Funky Buddha Yoga Hothouse, Higher Ground Rock Climbing Centre and Epiglotic Photographic.
Other articles by the same author
Erin Wilson
5/04/11 01:20am -
OPINION
On one level, Trip The Light is what happens between 8-10 p.m. on Friday, May 6. End of story. And that, my friends, is quite sufficient. But Trip is nothing short of a revolution.
On behalf of the artists involved in Trip The Light: Ephemeral I'm privileged to premiere, here on The Rapidian, the only video you'll ever see (above) from this most groundbreaking live event. Most sincere thanks to our friends at Hybrid Media for this brilliantly produced teaser.
We're actively preserving this precious moment by prohibiting all manner of recording. This is an ephemeral live experience curated by the visionary founder of Dance in the Annex (and my partner) Amy Wilson. It is a collaborative effort in the truest sense, made possible by the vibrant contributions of the artists listed in this article's sidebar, and all the individuals who've worked so hard to make this happen. It happens once.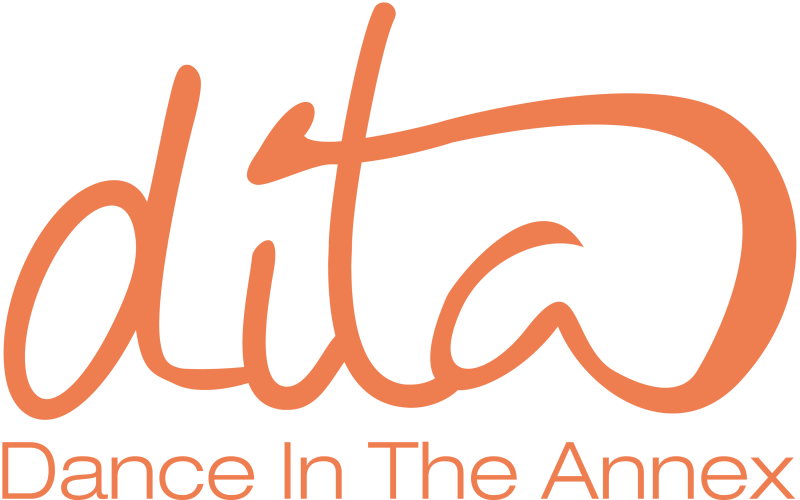 Trip The Light: Ephemeral
Friday, May 6
1130 Wealthy Street
Grand Rapids, MI 49506
(Peter Wege Auditorium)
Doors 7 p.m.
Curtain 8 p.m.
The importance of "being there" has never been more sacred, in an era when almost every conceivable experience has a virtual facsimile: televisions have amazing picture quality, movies can be viewed on iPads anywhere, satellite radio and iPods permeate the culture, YouTube has made the word "viral" into a positive attribute and surveillance cameras document everything from public transit to reality television programming. I wrote an essay about the principles that played heavy in our decision to make this year's Trip The Light a uniquely ephemeral experience, just once.
It's not like I want this idea to catch on. Wealthy Theatre (where I work) has made its mark on sharing events freely and openly with the public courtesy of GRTV, creating a virtual archive of the community's arts, music, panel discussions and religious events. The ban on recording at this year's Trip The Light event is more of an homage to a time when gathering places - being together - were the only way to experience these precious moments.
More to this
On one level, Trip The Light is what happens between 8-10 p.m. on Friday, May 6. End of story. And that, my friends, is quite sufficient.
But Trip is nothing short of a revolution. Original, live, local music and modern dance. Trip embodies a surging grassroots arts movement whose epicenter lies between East Hills and Eastown, where so many of Grand Rapids' live/work artists reside. ArtPeers (based on Wealthy Street) and Dance in the Annex (operating out of the Wealthy Theatre Annex) are just two parts of a diverse, unintentional collective - but something is happening here. Evolving, expanding and discovering, among other things, an urge to collaborate. Trip is a paradigm shift. The walls go tumbling down.
Of equal importance, Trip breaks new ground with an unprecedented compensation model. In a city where live/work artists often contribute without compensation to events, Trip returns 75% of all ticket receipts directly and equally to all the artists. Nothing on this level has been done. It's a statement about sustainable practices and what can be done to authentically support local artists. Not an end-all or be-all, but a step forward on a journey toward more meaningful ways to sustain local arts.
Being there
We invite you to see how this comes together. Live on a wire, one of the tightest productions ever to feature nearly a dozen bands, two dozen dancers, video, top-tier lighting, audio, transitions and the finest acoustics and ambience in the city - not to mention local draught beer available to CMC members (Founders, Bells, New Holland and more) plus wine and spirits.
The price is right, the tickets will sell out, and when this is over... it's gone, baby.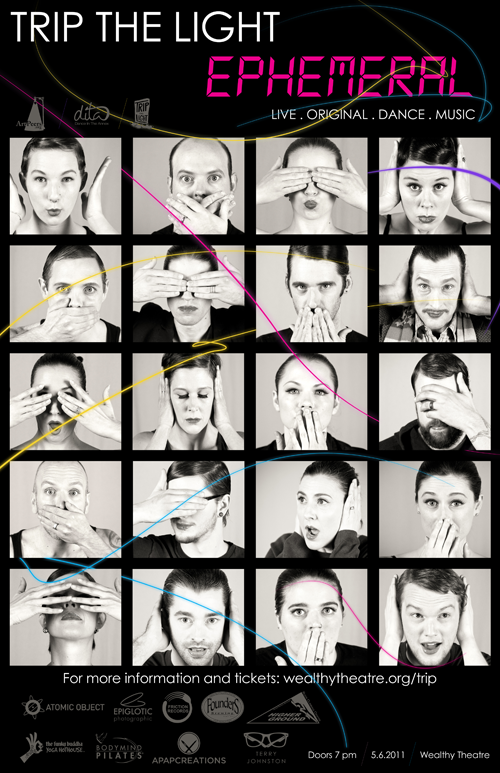 Click
here
to join CMC online - save time by avoiding lines at the event, save money with discounts on tickets, and 21+ years old members get bar privileges at Wealthy Theatre. All for as low as $12/yr.
Disclosure: Erin Wilson is the President of ArtPeers (501c3) and Director at Wealthy Theatre, part of Community Media Center (CMC).
Comments, like all content, are held to The Rapidian standards of civility and open identity as outlined in our Terms of Use and Values Statement. We reserve the right to remove any content that does not hold to these standards.